James Mattis appreciated Pakistan's sacrifices in the war against terrorism.
ISLAMABAD– United States Defence Secretary James Mattis on Monday has arrived in Islamabad on a day-long visit to Pakistan.
---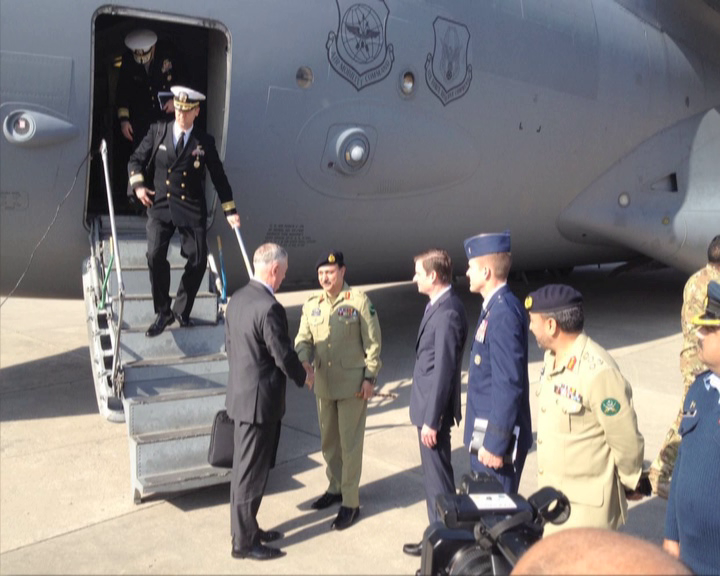 ---
According to US Defense Department, James Mattis will hold meetings with Prime Minister (PM) Shahid Khaqan Abbasi and Chief of Army Staff (COAS) General Qamar Javed Bajwa to discuss regional security, peace, Afghan conflict and other bilateral issues.
---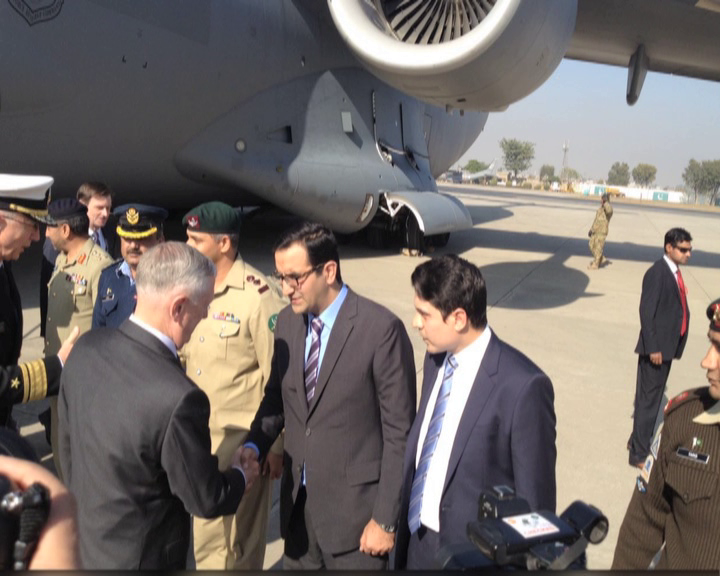 ---
Mattis's first visit to the country as defense secretary of defense comes as the US pushes its longtime ally to do more to combat insurgents who allegedly use bases in Pakistan's tribal belt to target NATO troops in Afghanistan.
Relations suffered a further blow after a court ordered the release of Hafiz Saeed in late November, prompting a furious response from the White House.
President Donald Trump first signalled that the US was reassessing its fractious relations with Pakistan during a televised speech in August, launching a blistering attack on Islamabad for harbouring "agents of chaos".
The remarks triggered a series of high-level diplomatic meetings in the US and Pakistan, but Islamabad has given few signs of concessions to Washington.
Pakistan has consistently rejected claims it supports Taliban-allied forces, insisting it maintains contacts with insurgents only as a means to bring them to the table for peace talks.
Pakistan, which has long harboured fears of encirclement by arch-rival India, has also bristled at Trump's calls for an increased Indian role in rebuilding Afghanistan.
Last week the commander of US forces in Afghanistan, General John Nicholson, said Islamabad had not carried out the "clear" demands made by Washington.
"We have not seen those changes implemented yet," he told reporters.
But en route to Pakistan Mattis told reporters he would not use pressure as a tactic and insisted he would do "some listening".
When asked if he would "prod" Islamabad to take more action, he replied: "That's not the way I deal with issues. I believe that we work hard on finding the common ground, and then we work together, so that's the approach I want to take."
2017-12-04