(Web Desk) – High-end US store, Nordstrom has listed jeans wear for hefty prices for amusement of some, presumably Lady Gaga and her monster brigade and flak by many.
These jeans trousers and the upper wear with artificial dirt cost $425 or Rs47,912.80 a piece each.
---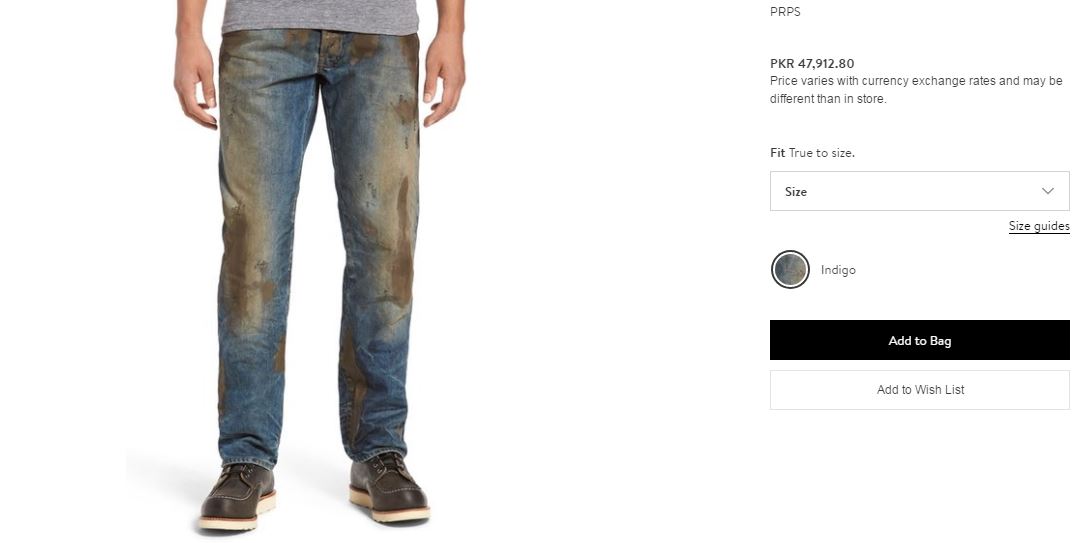 ---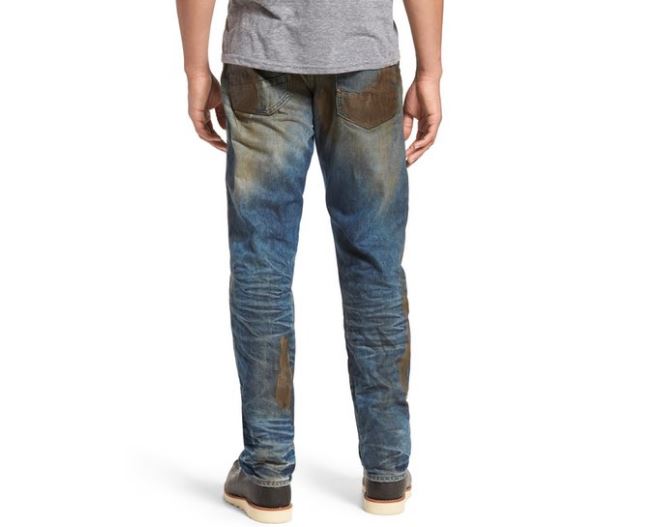 ---
---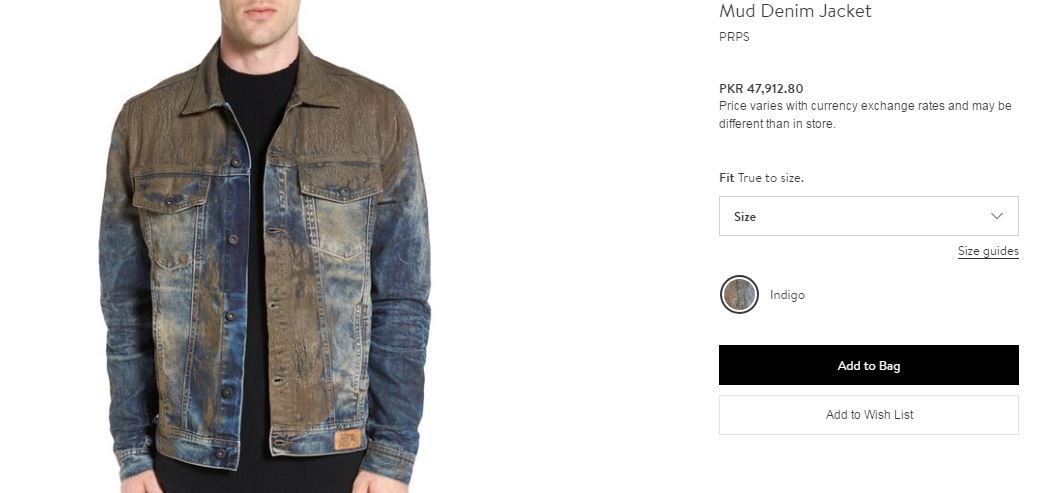 ---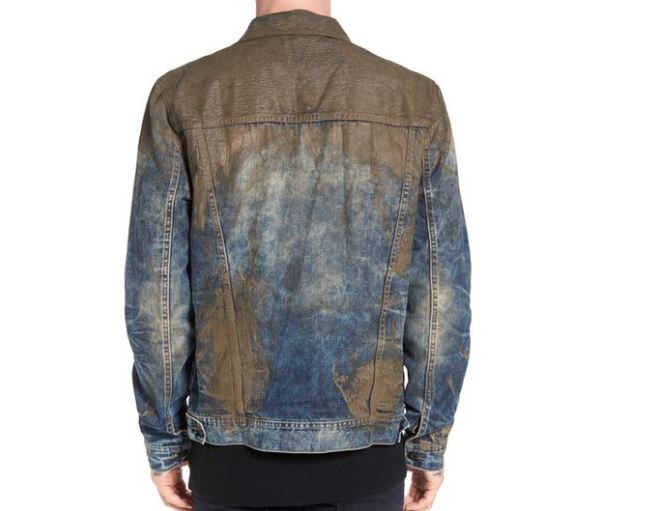 ---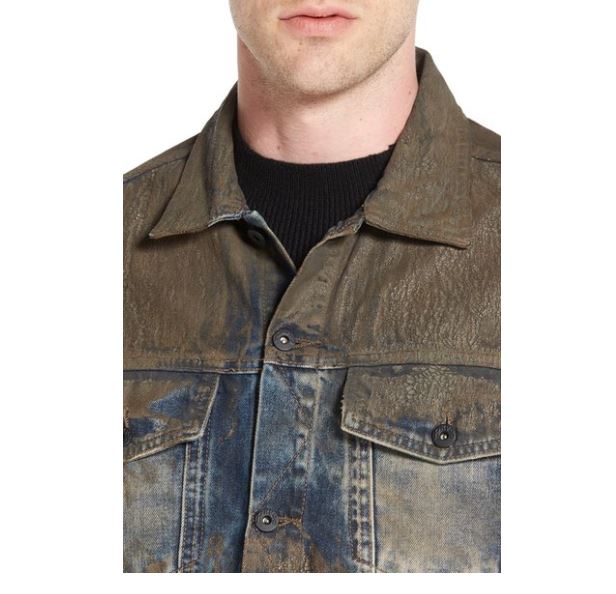 ---
You are not the only one wondering what the rough patches are. Are these jeans a tribute to construction workers, worn by a celebrity who rode a bicycle into a quagmire. Oh! Could it be Nicole Kidman since she lives in Nashville leaving all the LA and NYC fun for what, Kurt and kids…?
No! these special Barracuda Straight Leg Jeans, as they are formally called, that cost, we repeat, $425 a piece are what Nordstrom thought the fashionistas were missing on.
Not to mention they had not lived it until these Mud Denim Jackets came along.
2017-04-28