DUBAI: Saudi Arabia on Saturday admitted that US-based dissident journalist Jamal Khashoggi died in the Saudi consulate in Istanbul after a fight with people he met there, state media reported.
According to Saudi media, preliminary results of investigations showed that he was murdered inside the consulate, and "the discussions between Jamal Khashoggi and those he met at the kingdom's consulate in Istanbul… devolved into a fistfight, leading to his death," the Saudi Press Agency (SPA) said, citing the public prosecutor.
"The investigations are still underway and 18 Saudi nationals have been arrested," a statement from the Saudi public prosecutor said, adding Royal court adviser Saud al-Qahtani and deputy intelligence chief Ahmed Asiri have been sacked from their positions.
The Communication and Media Center of the Saudi Ministry of Foreign Affairs wrote on Twitter that "disappearance of the citizen / Jamal bin Ahmed Khashoggi drew the attention of the Kingdom of Saudi Arabia at the highest levels, and the circumstances surrounding his disappearance".
"The Kingdom took the necessary procedures to clarify the truth and immediately dispatched an investigation team to Turkey on 6 October 2018 to investigate and cooperate with counterparts in Turkey," it wrote.
This, the statement added, "resulted in the formation of the Joint Investigation Team between the Kingdom and the Republic of Turkey and the permission to the Turkish authorities to enter the premisses [sic] of the Consulate of the Kingdom in Istanbul and the residence of the consul, for the Kingdom keenness to know all the facts".
The Saudi monarch, King Salman bin Abdulaziz Al Saud, has also become involved in the matter and issued a decree to investigate the incident.
The Saudi Public Prosecution has "investigated a number of suspects on the basis of information provided by the Turkish authorities to the Joint Investigation Team to determine whether any of them had any information or involvement regarding the incident noting that the information provided to the investigation team indicate that Jamal Khashoggi has left the consulate".
The primary probe results, which were made available to the Saudi foreign ministry, state that a suspect flew to Turkey to see Khashoggi after reported "indications" that the US-based journalist would return to his motherland.
"The suspect traveled [sic] to Istanbul to meet with Jamal Khashoggi after indications appeared the possibility of returning Jamal Khashoggi to the country", the statement added.
The talk between Khashoggi and the suspect "did not go as required and escalated negatively which led to a fight between them and the citizen / Jamal Khashoggi, which aggregated the situation and led to his death".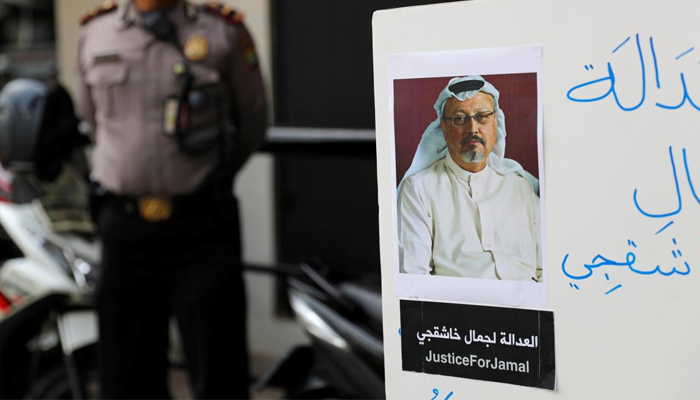 Saudi Arabia also noted that the suspect tried "to conceal what happened and to cover it up".
It, however, said the investigations were still in the process and that 18 Saudi nationals were being held for questioning.
Saudi Arabia, the statement mentioned, expressed "deep regret at the painful outcome" and said it would bring the perpetrators "to justice by referring them to the competent courts in [the] Kingdom".