SPRINGFIELD: Three bodies were recovered from the house of a man who was earlier charged with kidnapping, sexually assaulting, and torturing a woman citing international media outlets.
Police pulled over Stewart Weldon, the accused, over a broken taillight on Sunday when the situation escalated into a chase, according to The Independent, which cited US authorities in Boston.
Weldon was said to have been in possession of two knives when he was taken into police custody, court records showed.
Authorities also found a woman in his car, said to have been held against her will in Weldon's Springfield home for a month-long period, and raped and beaten as well
"Thank you for saving my life," the woman told officers, as per a police report. "I never thought I would get away."
The woman was taken to a hospital with what police called "grotesque and violent" injuries, including a possible fractured jaw, stab wounds to her abdomen, marks from being hit with a blunt object, and a leg infection.
She was still in the hospital on Thursday, Hampden District Attorney Anthony Gulluni said.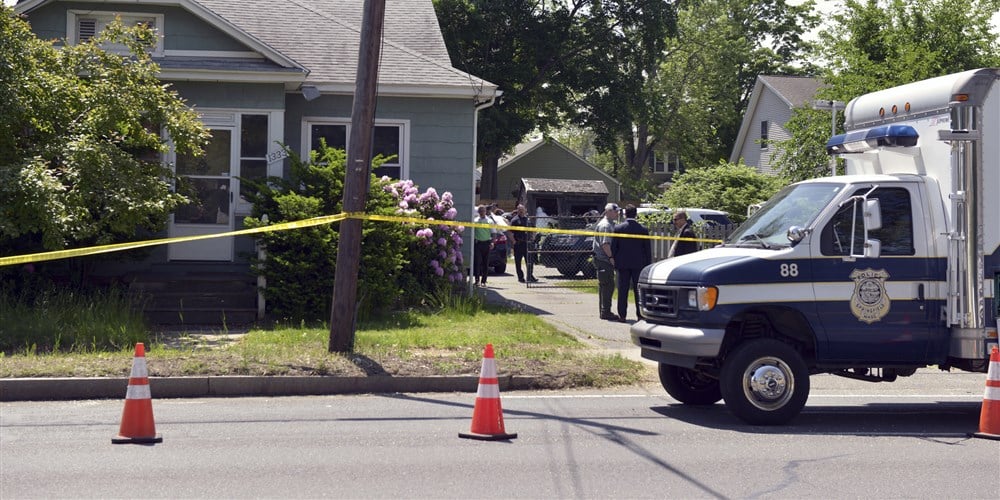 While searching inside and near the house, police recovered two bodies late Wednesday, three days after his arrest. A third body was found later, on Thursday, at the single-family home situated on a "very busy" street of the city, a spokesperson for the Hampden district attorney said.
The suspect, 40, was being held on $1-million bail, as of Friday, on charges that include kidnapping, threat to commit a crime, carrying a dangerous weapon, and resisting arrest.
However, Weldon — who pleaded not guilty to the kidnapping charges — has not been charged in connection with the bodies "in the current investigation", the spokesperson for the Hampden DA said. Investigators, nevertheless, continued to process the scene early Friday and additional charges could be laid, Leydon added.
Neighbours told Boston Globe that Weldon was an anti-social person who moved in about two years ago.
"If they had never stopped him for the taillight, then no one would have known," Brenda Quinones, 23, told the newspaper. "It's just too creepy.
"People would still be walking by his house, and who knows if he would have gone after more women."
Another neighbour said he spotted Weldon searching his front yard in a panic on Sunday as it rained outside.
"It was odd," Stefan Davis told the Globe. "He had his front door and windows wide open. And he was searching through the dirt like a madman."
2018-06-02