ISLAMABAD : -The Election Commission of Pakistan released on Tuesday assets details of five of eight members of the interim federal cabinet.
So far, it seems caretaker information and law minister, Barrister Ali Zafar, is the richest cabinet member with total assets worth more than Rs283.8 million.
Zafar, who has also remained the Supreme Court Bar Association president, owns vehicles worth more than Rs19.5 million and possesses bank balance of over Rs111.5 million.
With regards to properties, the interim minister owns three apartments in Dubai and a house in London and Birmingham each.
His wife also owns assets worth over Rs15.9 million and 150 tolas in gold.
In the documents submitted to the ECP, Zafar has also shown mortgaged assets worth over Rs31 million.
Similarly, Interim Finance Minister Dr Shamshad Akhtar's total assets have been shown to be worth more than Rs40 million.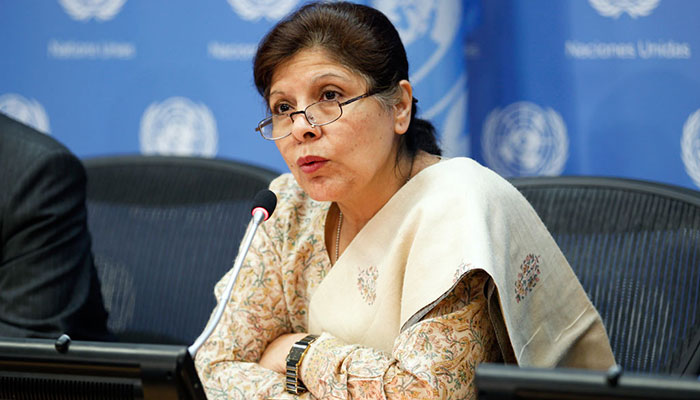 Dr Akhtar, who served as the head of the State Bank of Pakistan from 2006-2009, owns three houses in Islamabad and one in Karachi — with the properties valued at more than Rs2.8 million.
She has also disclosed possession of savings certificates worth Rs27.7 million and investment in PSO and a private bank worth Rs2.2 million.
Dr Akhtar also owns Rs7.2 million in her bank account and gold worth Rs200,000.
Interim Interior Minister Azam Khan owns assets worth over Rs14.5 million. He owns a house in Peshawar and two plots worth Rs6.5 million.
Moreover, Khan, a retired bureaucrat who served as the Khyber-Pakhtunkhwa chief secretary, has declared himself as a partial owner of Charsadda Sugar Mill, Premier Sugar Mill Mardan and Premier Board Mill Mardan.
The minister's wife is shown to be the owner of a one-kanal residential plot worth Rs3 million along with over Rs600,000 worth of gold.
Both husband and wife also possess Rs4.3 million in bank accounts.
Abdullah Hussain Haroon, the caretaker foreign minister, has shown his Karachi home as his ancestral inheritance in the documents submitted to the ECP.
The minister, who served as Pakistan's permanent representative in the UN in the last Pakistan Peoples Party government, owns 25 acres in Jasemabad, Sindh and has shown an investment of Rs1.7 million and possession of 50 tolas gold.
2018-07-03