LAHORE : – The blazing sun continues to bake the entire country with mercury level expected to reach 42°C or higher on Saturday.
Lahore and Faisalabad reel under 41°C at 12 noon while Multan's temperature has soared up to 40°C. Several parts of Sindh including Karachi are also gripped with hot and dry weather that will likely take the mercury to 40-42°C.
---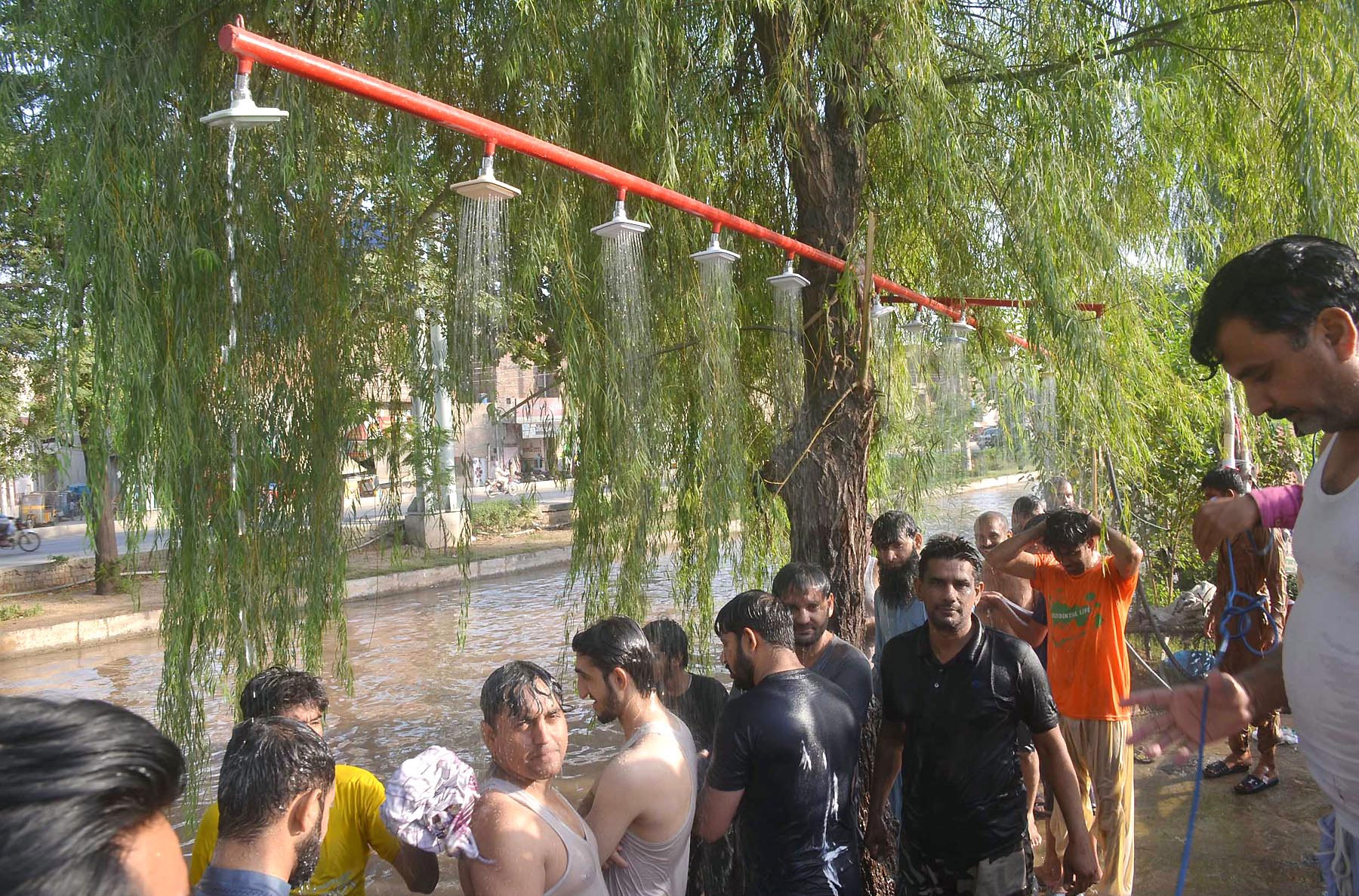 People enjoy cool showers alongside canal in Faisalabad. — Online Service
---
The level of humidity in the air is expected to stay between 25-40 percent. Met Office director Abdur Rasheed has said that another heatwave can pave its way to Karachi on Monday or Tuesday.
---
Youngsters cool-off themselves in Islamabad. — Online Service
---
Experts have advised the citizens to avoid unnecessary outgoing into the sun and to keep their head wet.
As per synoptic situation, continental air is prevailing over most parts of the country. However, a shallow westerly wave is present over upper parts of the country.