(Web Desk) – Mohammad Khan, from north London, was traveling from London Heathrow to Atlanta, Georgia, when he was allegedly accused by the Virgin Atlantic staff of uttering 'highly inappropriate' comments.
As a result he was marched out of the flight on grounds of mentioning 9/11, in what Khan claims was an 'innocent' mention. Khan is suing the airline for racially and religiously profiling him for being a Muslim.
According to The Independent, Khan is a Middlesex University graduate, who was travelling to the US for an interview for a business internship in Medellin, Colombia. He alleged that the Virgin Atlantic staff profiled him over a harmless conversation he had with a staff member, a flight stewardess and another passenger, which turned into a massive overreaction by the crew staff.
The 26-year-old said that another passenger who he had never met before was complaining about the long length of airport security queues as the plane taxied on the runway. He told in an interview to a local paper, "I totally innocently said 'there's been more security since 9/11', then asked the stewardess  I bet your job has changed since 9/11 , but she looked stunned."
Khan was led off by the police after the plane was turned around and taxied back towards the terminal.
"I was racially and religiously profiled. It was a complete overreaction to completely innocent and harmless comments. I know this would not have happened if I was a white man in his sixties who had done the same thing."
"It totally ruined my trip and I felt humiliated. I was made to feel like a criminal," said Khan.
---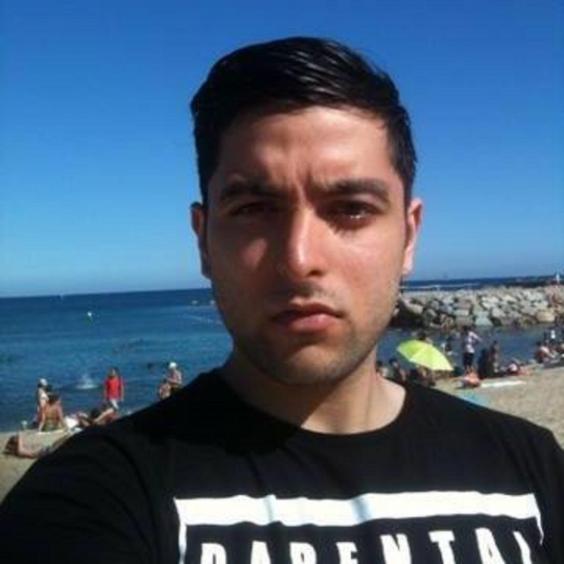 Mohammad Khan accused Virgin Atlantic for "Racially and Religious profiling" him after he "innocently" mentioned 9/11. Photo: Mohammad Khan Facebook
---
He said he was not formally interviewed by police, who accepted there had been a "misunderstanding".
The Virgin Atlantic would not allow him back in the flight, last year on January 8. He was denied a refund on his 560 British Pound ticket and he was forced to pay extra 817 British Pounds on flights with another airline.
Khan has so far been battling for compensation from the airlines and his solicitors recently submitted a final claim for 5,000 British Pounds along with the legal costs. He said he would sue in the county court if the airline did not meet the demand.
A spokesperson from the Virgin Atlantic said that Khan was escorted out and removed from the flight after "multiple customers and crew reported hearing highly inappropriate comments concerning security".
He added: "This is not a decision we take lightly and although such security events are rare, we have a responsibility to report them to the relevant authorities to ensure the safety and security of our aircraft, customers and crew."
"Our team has been in regular contact with Mr Khan and his lawyers, and we have offered to refund his flights."