ISLAMABAD– Various cities of Punjab and Islamabad received rainfall on Wednesday increasing the intensity of chill in the weather.
---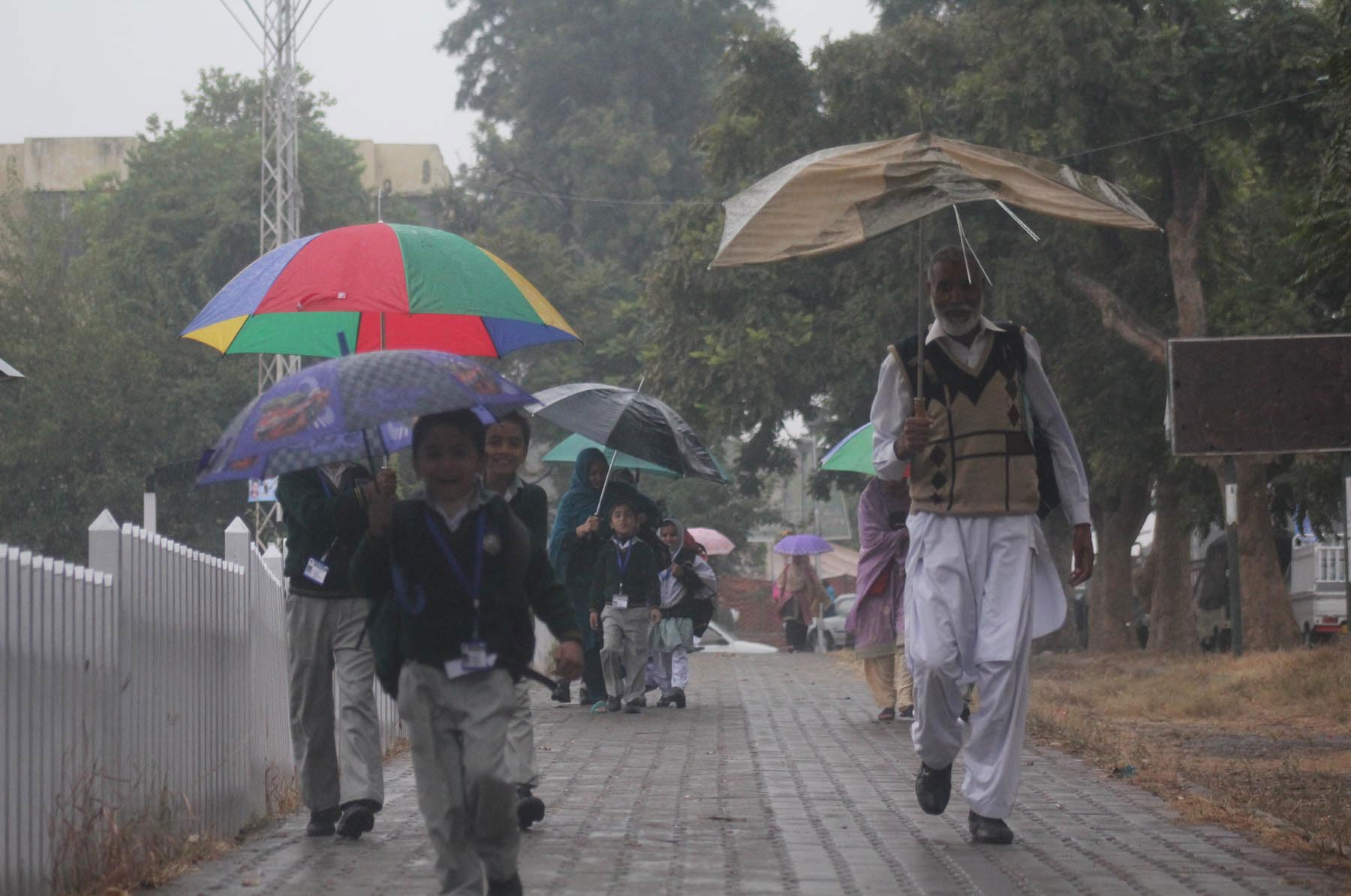 Children carry umbrella during rain on way back to home in Islamabad. — Online Service
---
Rain also lashed Khyber Pakhtunkhwa and Bajaur Agency bringing additional cool in the areas.
---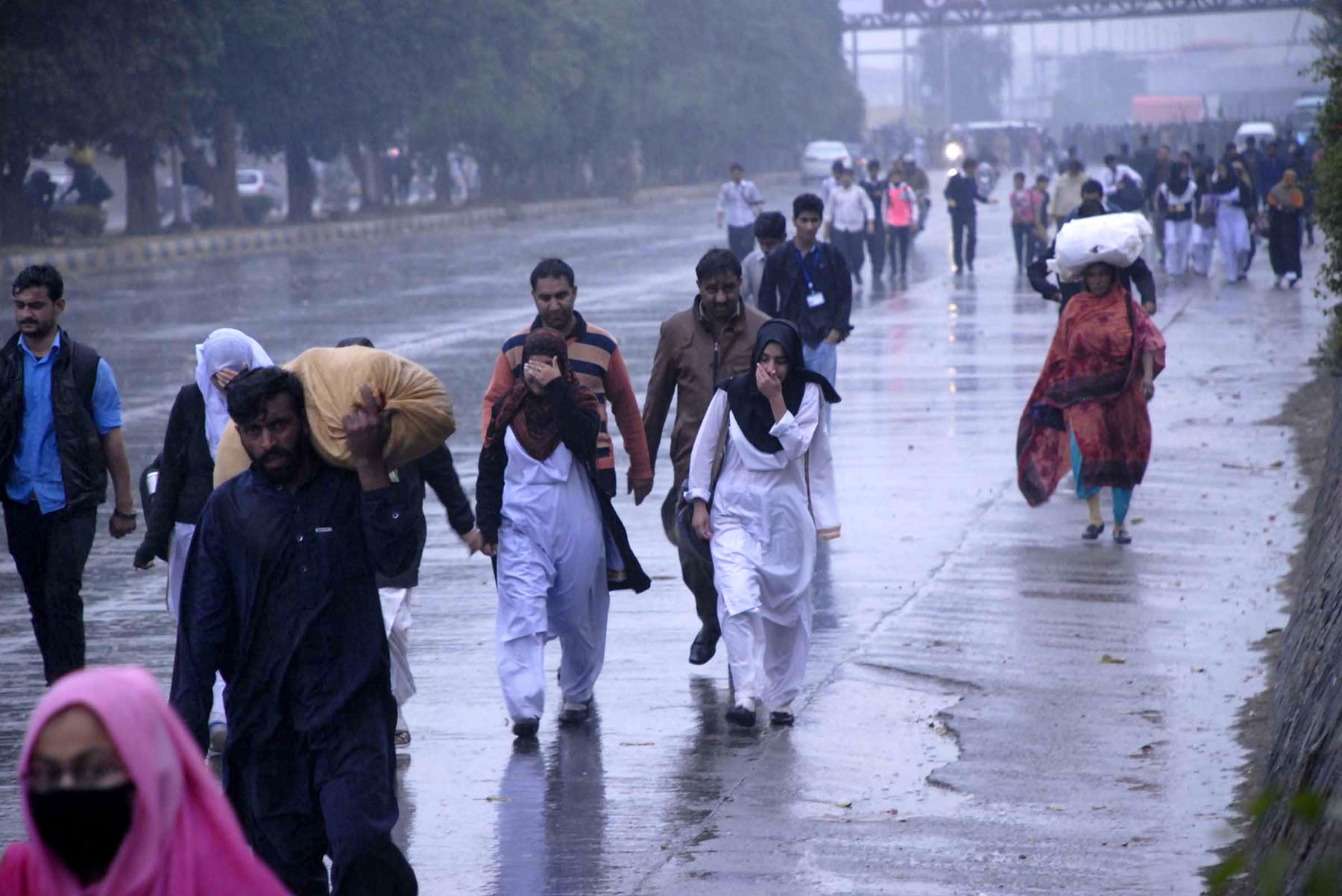 People on Islamabad's Express Highway getting wet in rain. — Online Service
---
The Met Office has forecast more rain and thunderstorm with snowfall over the hills at scattered places in upper Punjab, Khyber Pakhtunkhwa, FATA, Gilgit-Baltistan and Kashmir during the next 12 hours.
---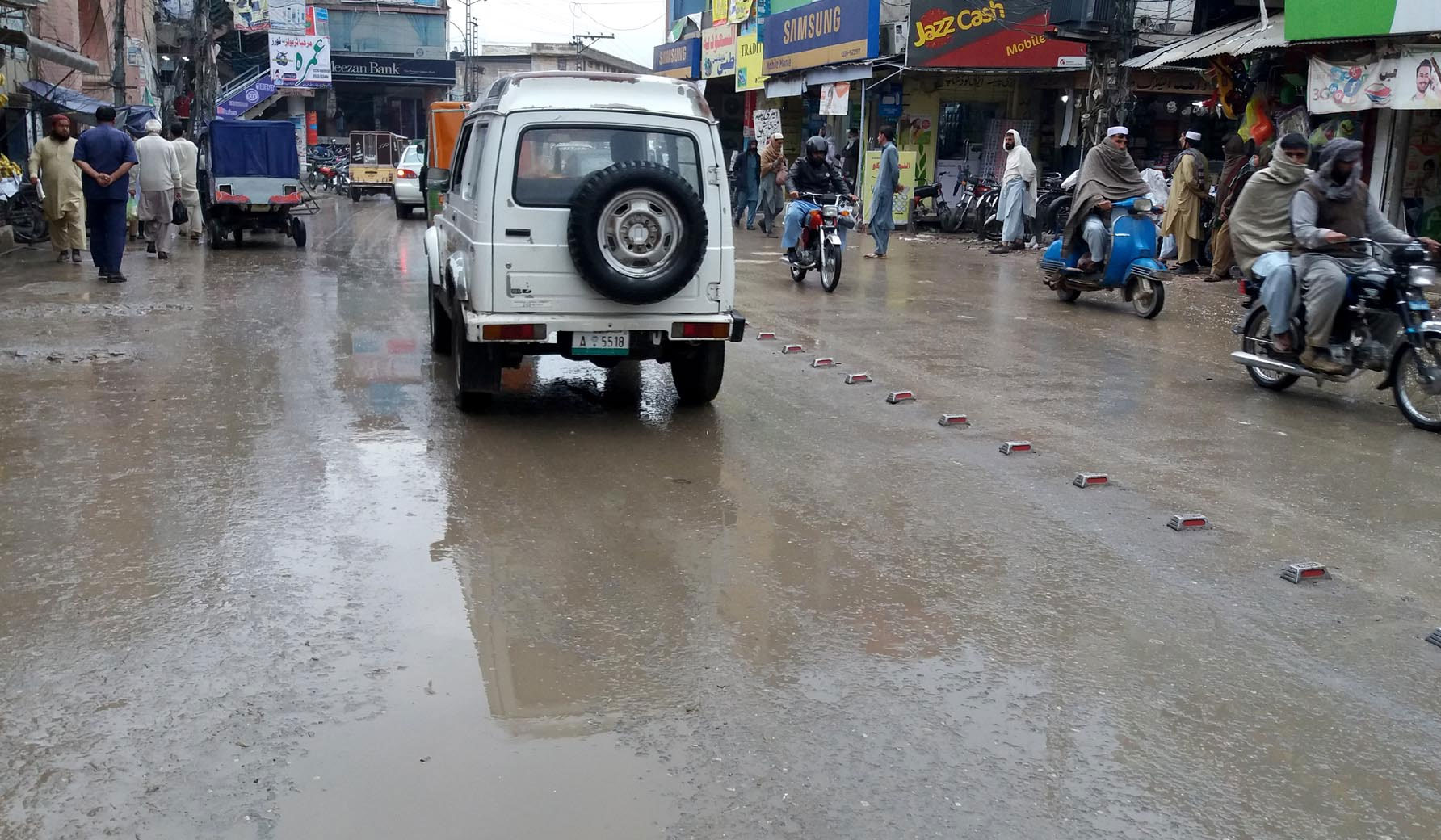 Motorist move on a muddy road after rainfall in Kohat. — Online Service
---
However, dense foggy condition is expected in some plain areas of Punjab.
Temperature of some major cities recorded on Wednesday morning:
Islamabad 14°C, Lahore and Peshawar 12°C, Karachi 20°C, Quetta and Gilgit 4°C, Muzaffarabad 9°C and Murree 3°C.