ISLAMABAD : – Pakistan Tehreek-e-Insaf (PTI) chairman Imran Khan has married Bushra Bibi from Lahore in what comes as his third marriage.
---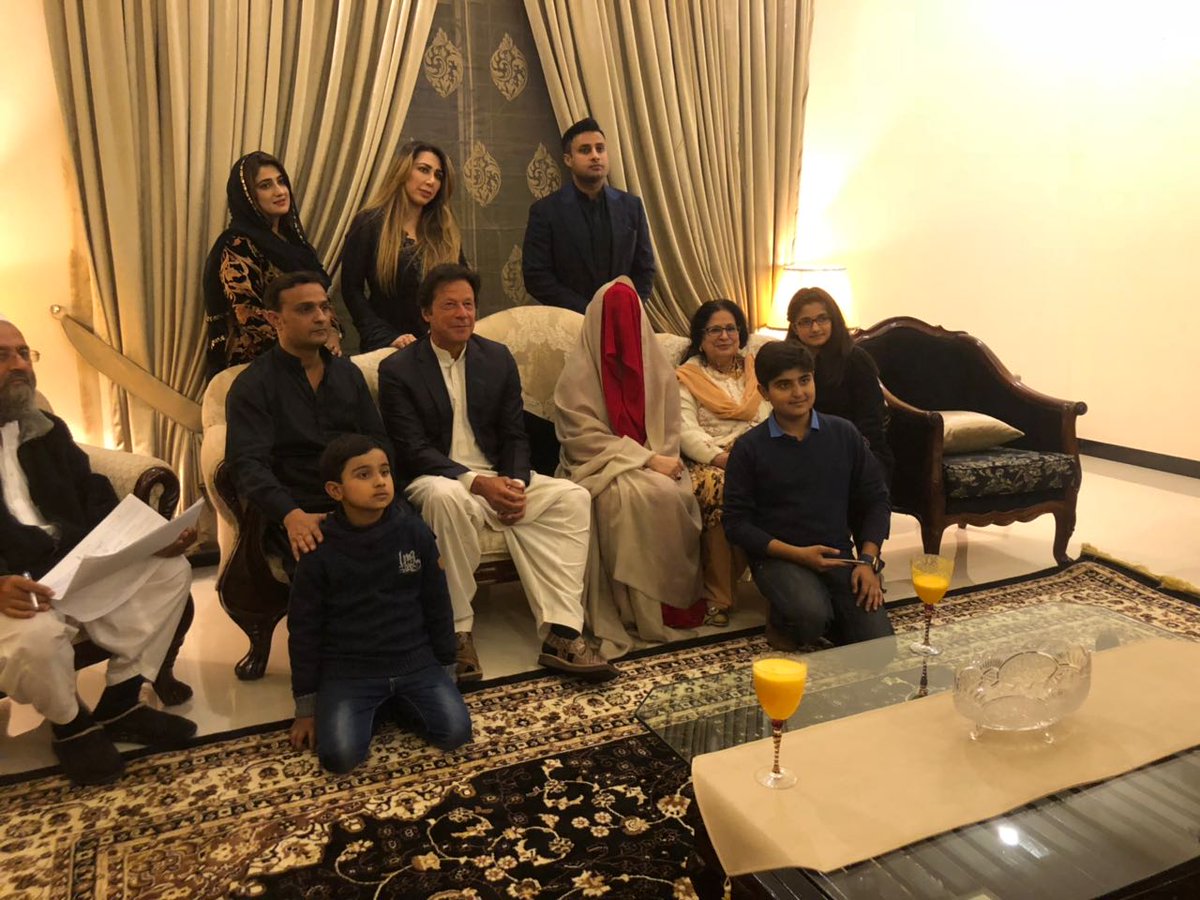 ---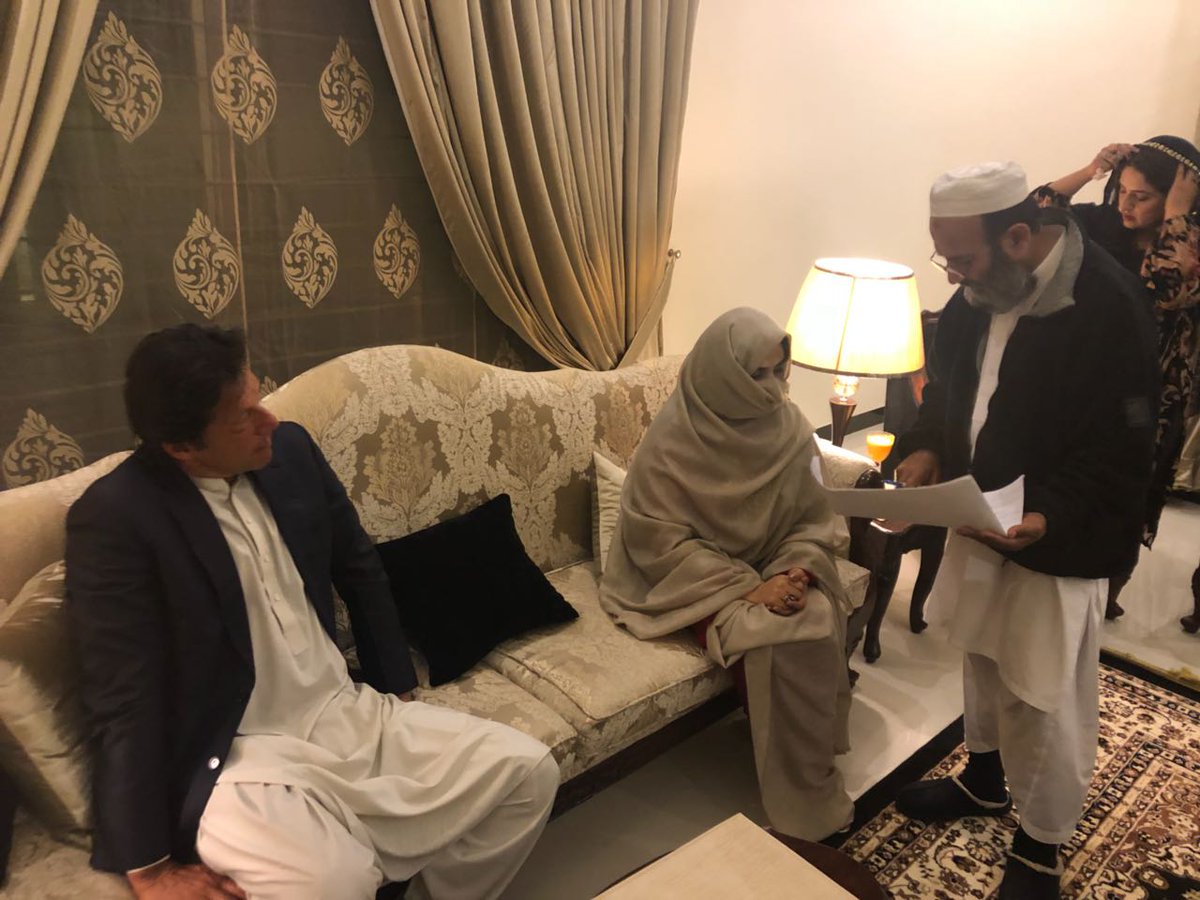 ---
The development has come today weeks after Imran Khan had denied marrying for the third time and his political secretary Aun Chaudhry had announced to pursue legal action against a journalist who reported the news.
Earlier in January, PTI chief had said that he had proposed marriage to Bushra Bibi after her divorce with Faisal Maneka, her first husband.
Khan had said that proposing marriage to Maneka was his personal matter and her family was hurt by the national coverage of the issue.
He said that he had met Bushra Bibi around two years ago but his spiritual journey in guidance of Bibi had begun some 30 years ago. Reading Sufism further strengthened his faith, Khan had said.